Canada – A good workman is known for his tools. Few craftsman equipment and workwear suppliers in Canada implement this saying quite as literally as Steetz Copper Craft ltd. does. Beginning as a small metal roofing company nearly four decades ago, Steetz Copper Craft ltd. soon realized that outsourcing construction paraphernalia only limited them to the supplier's quality levels. This realization influenced the company's decision to expand into manufacturing and supplying high-quality products in 2004, effectively setting it on a straight path to national popularity. Having witnessed the company's outstanding handiwork and materials first-hand, many visionary contractors have made it their primary source of top-quality construction workwear, tools, and equipment.
While commenting on their experience with Steetz Copper Craft ltd., one loyal customer said, "Steetz Copper Craft is the by far the best place to get specialty roofing tools in North America. Even if you are a normal roofer or siding installer, you could hugely benefit from many of the tools Steetz offers. I call them weekly, and they are a constant source of wisdom, encouragement, general help, and, most importantly, amazing quality tools!"
The impact of superior craftsman skills and extensive experience can only go so far when limited by inferior construction tools and materials. Appreciative of this fact, the technicians from Steetz Copper Craft ltd. apply extra attention to detail in all their manufacturing processes to ensure that their esteemed customers always get nothing but the best. Despite ambitiously investing in some of the latest manufacturing technologies, they still employ time-tested traditional European methods that never fail to impress. Additionally, they partner with industry-leading manufacturers and suppliers to complement their extensive product portfolio. Some leading brands they carry include Biegetec, Biro Profil, Bjarnes System, Buschmann Tools, Draco Tools, MASC, Parat, Perkeo and Stubai Tools, among others.
Artisans all over Canada who take pride in the quality of their handiwork will be happy to know that finding and purchasing ideal tools and workwear has never been easier, thanks to Steetz Copper Craft ltd. The company maintains a user-friendly, regularly-updated website through which customers can browse and conveniently place orders for their preferred products. For added convenience, the website allows customers to browse products by categories, saving them valuable time and energy from having to go through numerous items before finding the ones they want.
As a full-service supplier of artisan tools and equipment, Steetz Copper Craft ltd. stocks an extensive product portfolio guaranteed to meet every customer's needs. The company's main categories are sheet metal products, soldering tools, slate roofing tools, auto body gear, forestry tools, blacksmith equipment, construction tools, and marking & measuring equipment. Visit the company's website to discover more about Steetz Copper Craft ltd. and its products. The company is located at 209076 254 Ave W, Foothills Alberta, T1S 3A6, CA. Potential customers can direct any questions to a company representative at 403-931-2228.
Media Contact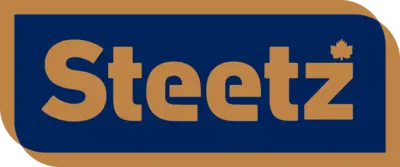 Company Name
Steetz Copper Craft ltd.
Contact Name
Dagmar Steetz
Phone
403-931-2228
Address
209076 254 Ave W
City
Foothills
State
Alberta
Postal Code
T1S 3A6
Country
Canada
Website
https://steetz.com/
COMTEX_423216320/2737/2023-01-24T12:28:06