Singapore, SG – Businesses in Singapore are well aware of the crucial role packaging plays in promoting festivals, as it informs audiences about the festival. Well-designed packaging helps catch the attention of potential clients and encourage them to learn more about the festival. Furthermore, effective packaging communicates a sense of excitement and anticipation for the upcoming event, helping to build buzz and increase interest. Therefore, these businesses are always well-prepared to send out branded promotional items and printed materials to help promote their festivals.
However, one crucial piece of the puzzle often overlooked is getting the packaging right, which can mean the difference between attracting a large audience and having a low turnout. One company that is well-versed in helping businesses in Singapore achieve the best possible results with its creative and innovative packaging solutions is QQ Studio. With its extensive experience and expertise, this company can provide custom-designed packaging solutions that help businesses achieve their marketing goals.
QQ Studio custom packaging offers custom-print services to meet the diverse needs of its clients. The company can print many materials, including stand-up pouches, three-sided seal pouches, zip lock bags, mason jar zipper bags, gusseted bags, and nonwoven bags. Its custom printing services allow businesses to be creative and get their promotional messages across in a unique and eye-catching way, making their products stand out from the competition.
The company can print high-quality images and designs on custom-made pouches with various creative solutions, such as adding valves, handles, hang holes, or various types of closures. These features make the pouches more functional and practical while also adding an element of style to the packaging. Whether a client is looking to promote a new brand, launch a new product, or stock their business packaging, QQ Studio has the expertise and custom solutions they need to achieve their marketing goals.
Moreover, the custom-made bags offered by QQ Studio are designed for a range of holidays and festivals so businesses can promote their events and draw crowds. These low-cost holiday-themed bags are an effective marketing tool for enhancing branding strategies and boosting holiday sales. They are made from recycled high-barrier materials that can withstand the elements and keep products safe. With its attention to detail and focus on delivering outstanding results, businesses can trust this company to provide them with high-quality, custom-made packaging solutions that will make a lasting impression.
Halloween is fast approaching, and QQ Studio is now offering up to 11% off all its packaging services to help businesses get the most out of the holiday season. The discount is valid from October 26th until November 4th. It is an excellent opportunity for businesses to enhance their marketing efforts and get high-quality packaging products to promote their upcoming events. For more information, visit the company's website.
Media Contact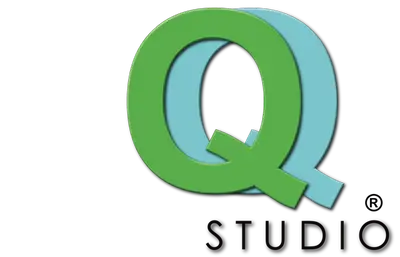 Company Name
QQ Studio
Contact Name
Fairy
Phone
65 9179 7300
Address
10 Ubi Crescent UBI TECHPARK Lobby D #05-74
City
Singapore
Country
Singapore
Website
https://www.qqstudio.sg/
COMTEX_417524891/2737/2022-10-27T12:40:43