Laguna Niguel, California – Living with an addiction can be challenging, but with the help of New Leaf Detox & Treatment, individuals can find the road to recovery. With its high rating and quality care, this detox center provides personalized support designed to meet each patient's specific needs. The compassionate staff at New Leaf Detox & Treatment provides evidence-based therapy, psychotherapy, cognitive-behavioral therapy, holistic treatment, and physical recovery, and more.
In addition to traditional therapies, the Laguna Niguel detox center offers yoga, trauma-informed care, and substance-specific treatments to ensure that patients get the help they need. With a full range of services available, New Leaf Detox & Treatment is dedicated to helping individuals overcome addiction and create a path to lasting sobriety.
"For you to achieve long-term sobriety and make a successful recovery, it is important to have the proper nutrition," said the center's spokesperson. "At New Leaf Detox & Treatment, we provide nutritional guidance to ensure that our patients are getting the best possible care."
Addiction and substance abuse issues can take a toll on one's well-being, but with the right treatment protocols, those affected can begin rebuilding their lives. With the rehab center's evidence-based treatment program, patients are provided with the resources they need to overcome their addiction and make positive life changes. The team of professionals uses evidence-based therapy to assess each patient's needs and develop a customized plan for their recovery process. This includes a personalized combination of cognitive behavioral therapy, motivational interviewing, and acceptance & commitment therapy to help individuals cope with their addiction and understand its underlying causes.
New Leaf Detox & Treatment provides medication-assisted treatment as part of their overall approach for those struggling with substance use disorder. The center is certified by the American Society of Addiction Medicine (ASAM) and its team includes medical doctors, nurses, and mental health specialists who can recommend the best medication-assisted treatment for each patient. This treatment utilizes medications approved by the FDA to help individuals manage their cravings and withdrawal symptoms.
There is more to addiction treatment than just medication and talk therapy. New Leaf Detox & Treatment's holistic approaches help patients recover by taking into account the whole person rather than just the substance use. This treatment approach includes yoga, mindfulness-based practices, and activities that focus on spiritual healing, such as meditation. These methods are designed to promote overall emotional well-being and provide peace during one's journey to sobriety.
New Leaf Detox & Treatment is located at 63 Mallorca, Laguna Niguel, California, 92677, US. Get in touch with the detox center by calling (949) 676-8611 or visiting their website to learn more about their services.
Media Contact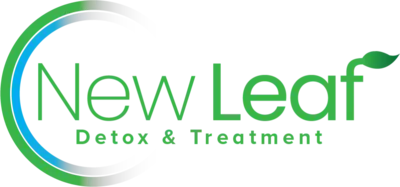 Company Name
New Leaf Detox & Treatment
Contact Name
Josh Hamburg
Phone
(949) 676-8611
Address
63 Mallorca
City
Laguna Niguel
State
California
Postal Code
92677
Country
United States
Website
https://nldetox.com/
COMTEX_422228869/2737/2023-01-06T09:21:52