Rowlett, TX – Visiting a chiropractor can be a great way to achieve optimal health and wellness. First Step Chiropractic in Rowlett, TX, is a reputable clinic that offers high-quality chiropractic care to the community. The chiropractors help patients ease into wellness by correcting misalignments and addressing other issues related to the musculoskeletal system.
First Step Chiropractic in Rowlett, TX, is dedicated to improving the health and well-being of its patients. The clinic offers a wide range of treatments, including spinal adjustments, manipulations, and massage therapies, all designed to address a variety of physical conditions, such as chronic back pain, neck pain, and more.
What makes First Step Chiropractic the best chiropractor in Rowlett, Rockwall and DFW is that the team is committed to providing evidence-based care. They focus on treating the root cause of patients' pain or discomfort rather than just providing treatments that only mask the symptoms.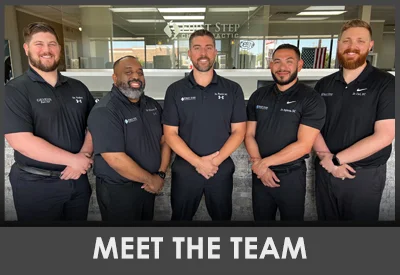 The chiropractor also offers treatment for chronic pain, migraines and headaches, pain resulting from injury or muscle strain, carpal tunnel syndrome, and much more. These services are available to everyone, regardless of age or health condition.
The team at First Step Chiropractic comprises licensed and certified Chiropractors. This team includes Dr. James Fowler and his wife, Dr. Barb, who founded the clinic in 2005. With over 12,000 patients served since then, Dr. Fowler and Dr. Barb's expertise and dedication to their craft are second to none. They take time to assess and understand each patient's medical history and lifestyle before creating a personalized treatment plan.
Dr. Espinosa and Dr. Carl are also part of the professional team, with a passion for helping patients achieve optimal health and wellness through natural methods. Together, they have experience in a variety of techniques, including spinal adjustments, soft tissue therapy, and rehabilitative exercises.
First Step Chiropractic has made a leap forward to become one of the few chiropractic facilities with 2000 square feet of space. The clinic is equipped with state-of-the-art onsite equipment, including touch screen paperless patient note systems, digital x-rays, and posture-based rehab technology with vibration. This advancement in technology has made it possible for the clinic's chiropractors to provide comprehensive and personal care to each patient while having the ability to track their progress.
The chiropractor in Rowlett, TX, has an introductory offer for new patients, which includes X-rays, an examination, and a consultation with the chiropractor, all for $37. This offer is a great way for new patients to learn about how chiropractic care works and what the clinic can do for them. It is important to note that this offer is not valid with Medicare or other Federal Aid Programs. Additionally, the clinic offers nutritional supplements from Standard Process, as well as chiropractic blends, to help support the body's overall health.
Those looking for a trusted Rowlett TX chiropractor near me can contact First Step Chiropractic at 972-412-4442 and begin their journey to better health and wellness. The chiropractor is located at 3538 Lakeview Pkwy #100, Rowlett, TX, 75088, US.
Media Contact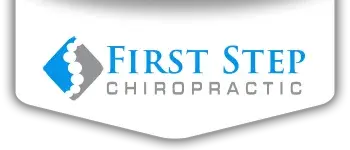 Company Name
First Step Chiropractic
Contact Name
Office Manager
Phone
972-412-4442
Address
3538 Lakeview Pkwy #100
City
Rowlett
State
TX
Postal Code
75088
Country
United States
Website
https://www.chiropractorrowlett.com/
COMTEX_423727122/2737/2023-02-02T13:00:10