Singapore – Despite the phrase about not judging a book by its cover being almost a cliche, the importance of initial appearances can never be downplayed. This is particularly true in business regarding product packaging. As expected, packaging needs to fulfill two requirements to be deemed ideal. First, they need to act as complimentary marketing tools to showcase products in a positive light to potential customers to drive sales. The other requirement is keeping products in optimal conditions for their recommended durations. Aware of these minimums, visionary businesses outsource packaging services only from trusted providers, such as QQStudio in Singapore.
"As a quality flexible packaging manufacturer, we specialize in offering a wide variety of flexible packaging solutions with diversified custom capabilities and featured stock inventory available to meet the needs of worldwide customers from various industries. Our sophisticated printing capabilities, backed up with FDA-approved food-grade materials, will make your graphics appear exceptionally vibrant and your food packaging bags safe. Our team will work one-on-one with you to ensure your preformed pouches are fully customized for your packaging needs," reads a website quote reassuring customers about why QQ Studio is a trusted option for reliable packaging solutions.
Since its establishment, QQ Studio has become a go-to packaging service company among many business owners who know and appreciate quality when they see it. The company boasts an impressive portfolio of on-demand flexible packaging solutions with custom capabilities guaranteed to match each client's specific requirements. The company's packages have found widespread applications in various industries, such as food (snacks, nuts, coffee, candies, and pet foods), chemicals (detergents and cosmetics), and agriculture (fruits and vegetables). According to many clients who have tried it, QQStudio's retort packaging products promise game-changing results due to their outstanding features and specifications.
The retort pouches manufactured at QQ Studio stand out from many others because their design specifications guarantee safe product storage for prolonged periods. Unlike standard packages, these pouches can withstand temperatures as high as 121°C without compromising the quality of stored products. Given their superior capabilities, the packages are particularly suitable for storing food products of pasteurization. These food products include but are not limited to sauces, milk, beverages, and fruit juices. After packaging, the retort pouches are heated to high temperatures for sterilization and prolonged shelf-life. QQ Studio stocks various options to meet each client's specific requirements. These options include the three-side heat-sealable pouches, stand-up vacuum pouches, and flat retort pouches.
While functionally and aesthetically superior, QQ Studio's packaging solutions are 100% eco-friendly. They are made from ISO-certified materials that are biodegradable and recyclable. The company's design specialists used water-based, non-leeching inks to avoid environmental pollution. To give clients an idea about what to expect, the employees from QQStudio provide sample products upfront to avoid making regrettable mistakes in fulfilling bulk orders. More information about their services is available on their website.
Potential customers can contact a company representative at 65 9179 7300 for queries or to order QQ Studio's retort pouches that withstand high temperatures up to 121°C. The company is located at 10 Ubi Crescent UBI TECHPARK Lobby D #05-74, Singapore.
Media Contact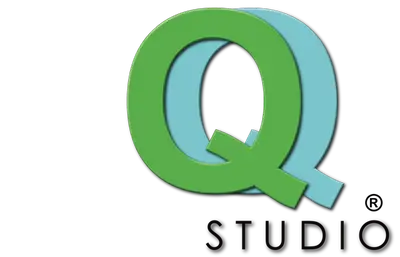 Company Name
QQStudio
Contact Name
Fairy
Phone
65 9179 7300
Address
10 Ubi Crescent UBI TECHPARK Lobby D #05-74
City
Singapore
Country
Singapore
Website
https://www.qqstudio.sg/
COMTEX_424019123/2737/2023-02-07T09:52:55