Conklin Used Cars sells trucks, SUVs, vans, and cars in pristine conditions at different price ranges. They have car loan specialists who can help clients identify the best-suited car loans and expound on every car loan option and requirement.
Conklin Used Cars has a wide inventory of cars clients can choose from based on their budgets, tastes, and preferences. They sell vehicles from all leading manufacturers, including Nissan, Toyota, Ford, Honda, GMC, Chrysler, Jeep, Buick, Chevrolet, Dodge, and more. Their used vehicles are well-maintained and checked for functionality and quality before the sale.
The car dealership has an easy-to-use website that helps clients browse through the thousands of vehicles on sale to find the right one for their needs. Their search option allows customers to look for vehicles based on make, model, color, engine capacity, and price, among other specifications. Customers can view vehicles online or physically at the dealership, where they will receive further assistance from the dealers. They accept diverse payment methods, including car loans, out-of-pocket payments, and leases.
Through flexible financing options, the dealership helps customers make purchases conveniently without worrying about making the whole payment at once. They have car loan specialists who can help customers identify the best-suited loans and expound on every car loan option and requirement. They guide customers on loans for purchases, adding accessories and protection packages, all within the specified budget for a smooth and stress-free experience.
A quote from their website stated this about their services,
"Our goal is to be your all-in-one automotive destination, and whether you're looking to buy a vehicle, get service or ask about financing, we're here for you. Our friendly staff is always willing to help you select the right car for your needs. Our entire sales representative team is highly experienced in the motor industry. They have a thorough understanding of all the cars we have on offer. They will provide you with all the details you need to know about the car you want to buy."
In addition to car sales, Conklin Used Cars also offers car service, repair, and maintenance services. They can deliver on any repair task, from simple oil changes to complex powertrain service. The dealership has advanced tools and equipment to improve its diagnostic accuracy and service quality in all its car dealerships. Their repair and service center can install any recommended manufacturer parts.
Those looking for a used car at an affordable price and in good condition can contact the dealership by calling 877-882-3315 and begin their journey to owning the car of their dreams. Learn more about Conklin Used Cars by visiting their dealership or website for more information. The company has locations at 1400 E 11th Ave, Hutchinson, KS 67501, 1500 E 3rd St, Newton, KS 67114, and 2700 S 9th St, Salina, KS 67401, US.
Media Contact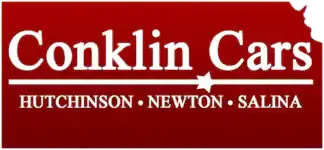 Company Name
Conklin Used Cars
Contact Name
Sam Conklin
Phone
877-882-3315
Address
1400 E 11th Ave, Hutchinson, KS 67501, 1500 E 3rd St, Newton, KS 67114, 2700 S 9th St, Salina, KS 67401
Country
United States
Website
https://conklincars.com/

COMTEX_422377707/2737/2023-01-09T11:05:14