Mililani, Hawaii – SecureSpace Self Storage Mililani is known for offering only climate-controlled storage units. Although outdoor units may be less expensive, temperature control has many benefits for customers, especially those that don't want their valuable and sentimental personal possessions to be ravaged by temperature extremes.
SecureSpace Self Storage Mililani offers climate-controlled storage units to people throughout the area. Although this might not be right for everyone, representatives from the company explain that climate control has many benefits, especially in Hawaii, where heat and humidity can be a problem.
Climate-controlled storage doesn't mean the same thing at all locations. Climate control likely prioritizes keeping things cool in Hawaii, Southern California, and other hot areas. On the flipside, winters in New York or Minnesota might mean that climate control efforts focus on ensuring people's items don't experience freezing temperatures.
While SecureSpace Self Storage Mililani can't guarantee any particular temperature, climate-controlled storage units typically don't experience freezing temperatures, and they likely won't get so hot that plastic will melt. Importantly, maintaining the constant airflow involved in air-conditioning and heating means that items in climate-controlled storage don't experience the type of humidity as those in an outdoor storage unit.
Aside from a fairly temperate environment, there are other benefits of climate control. Convenient access hours are one. Although these inside units may not be available 24/7, SecureSpace Self Storage Mililani is open for unit access from 6 AM until 10 PM every day. This is easily before and after most people's work hours, meaning there's never going to be a day when an individual can't access their space.
SecureSpace Self Storage Mililani also offers state-of-the-art security, which is not only monitored by a professional off-site security team, but it's also watched by in-store staff. This means people's personal belongings are safe around the clock.
Climate-controlled storage units are also flexible to lease. There are no yearly contracts, and storage units can be rented at any time on a monthly basis. This makes it exponentially easy to secure a safe space for household items, including mattresses, tables, desks, clothing, and more.
SecureSpace Self Storage Mililani also offers drive-up storage units. A drive-up storage unit is perhaps the most flexible and accessible option. Unlike an indoor unit, a drive-up unit is easy to park directly in front of. This cuts down on the physical stress and strain of moving items in and out of the building and up and down stairs in a hallway. Investing in a climate-controlled drive-up unit is a smart move for people who may only need storage for a short time and that don't want to have to deal with navigating up and down stairs, through hallways, or the elevator.
Something else about both indoor and outdoor climate-controlled storage units as they come in a variety of sizes. A small unit, such as a 5′ x 5′, is about the size of the hallway closet or half bathroom. This can fit excessive items that might otherwise go into a person's attic, such as boxes, lamps, a bicycle, or a few small appliances. Larger units, such as a 10′ x 30′ (this is the largest unit available at SecureSpace Self Storage Mililani), are great for whole homes in transition, such as if individuals are moving from one state to the other and their belongings arrive before the home is ready.
When it comes to choosing climate-controlled storage, SecureSpace Self Storage Mililani recommends that renters take the time to understand the pros and cons. While it might cost a bit more, these are a much better option for delicate personal belongings, such as family heirlooms and instruments.
SecureSpace Self Storage Mililani is conveniently located at 95-1 Wikao Street. All units here are climate-controlled and serviced by professional pest control agents.
Media Contact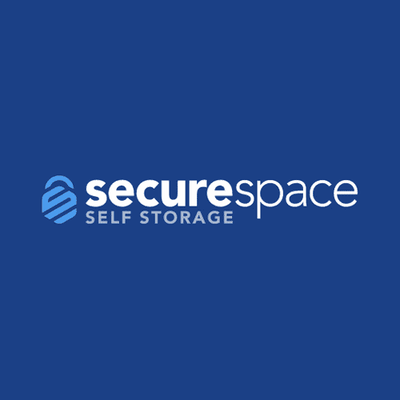 Company Name
SecureSpace Self Storage (Mililani, HI)
Contact Name
Christian Espinal – Marketing Director
Phone
808-855-6697
Address
95-1 Wikao St
City
Mililani
State
Hawaii
Postal Code
96789
Country
United States
Website
https://securespace.com/storage-units/hi/mililani-self-storage/95-1-wikao-st-mililani-hi-96789/

COMTEX_423150869/2737/2023-01-23T09:21:53